University of Exeter BCG Trial
Exploring the potential for the BCG vaccine to protect against Covid-19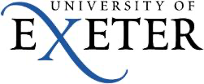 As part of a global trial entitled "BCG vaccination to reduce the impact of Covid-19 in healthcare workers (BRACE)", the University of Exeter is running a UK trial that will recruit 1,000 care workers and community health practitioners. 
Overall, the BRACE trial aims to find out whether the BCG vaccine could work as an early intervention to protect healthcare workers and other high-risk groups.
Healthcare workers are at increased risk of contracting COVID-19. Currently, there are no vaccines or proven preventative interventions available to protect healthcare workers so protection of healthcare workers relies on the use of personal protective equipment. When healthcare workers are sick and unable to come to work, this puts extra pressure on the healthcare system.
COVID-19 has killed more than a million people globally, with well over 33 million people acquiring the disease, sometimes in its severest forms. BCG has been shown to boost immunity in a generalised way, which may offer some protection against COVID-19. We're excited to be contributing to the large-scale, international BRACE study where we are seeking to establish whether the BCG vaccine could help protect people who are at risk of COVID-19.  If it does, we could save lives by administering or topping up this readily available and cost-effective vaccination.
Professor John Campbell, University of Exeter Medical School and BRACE Lead
Globally, this project has received more than $10million from the Bill and Melinda Gates Foundation, with the Peter Sowerby Foundation funding the establishment of the Exeter branch. The trial will be conducted by the Exeter Clinical Trials Unit and supported by the local National Institute for Health Research funded Clinical Research Facility.
The Peter Sowerby Foundation is proud to continue to support innovation in healthcare through this grant to the BRACE trial. The University of Exeter Medical School is part of the University of Exeter's College of Medicine and Health, whose mission is to improve the health of the South West and beyond, through the development of high quality graduates and world-leading research that has international impact.
The Peter Sowerby Foundation has provided critical funding to enable the expansion of the BRACE trial into the UK