The Economist Educational Foundation
Enabling disadvantaged young people to fulfil their potential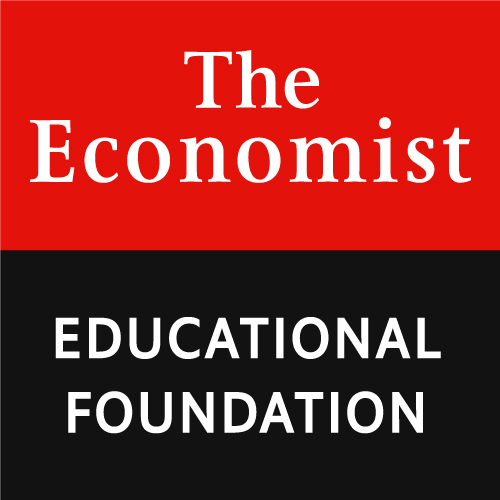 In light of this vital need, Peter Sowerby Foundation awarded The Economist Educational Foundation two grants, one in 2014 and one in 2016. These grants supported the expansion of the Foundation's Burnett News Club Programme and the pilot of a new programme 'Policy League.'
The programmes aim to bring philosophy and critical thinking into schools in an engaging and educational way. This includes delivering the innovative school programme, Burnett News Club, that helps young people think critically about current affairs through a weekly after school club, in which sessions are designed to help young people to express their ideas and opinions on the news. The 'Policy League' is designed for 16-18 year old's that have enjoyed the Burnett News Club and provides a more challenging environment for them to engage in the news.  
To date the project grants have enabled the Foundation to achieve: 
The first grant in 2014 enabled the expansion of the Burnet New Clubs from six schools to 24 across London.
A new online platform was created with a large number of educational resources for the classroom and at home, as well as a blog for participating students. 
A full day teacher training is now offered once a year to help teachers to get the most out of the Burnett News Club.
The 2016 grant was put towards the retention of its Programme Director and Designer. 
The core programme was maintained and the Policy League programme continued to be piloted.
Over 300 students from 27 schools were actively engaged in the Burnett News Club, with 386 posts from students on the new online platform and 2,678 comments generated on the content. 
In 2019, an additional grant of £24,300 is supporting the Foundation to deliver a new educational event called, Agora. This one-day virtual discussion between schools on an issue in the news has been successfully piloted and will be launched in March 2020, reaching at least 30 schools and 1,000 young people. 
This project will reach more schools across the UK, as a one-off event it is more accessible than the Burnett News Club and aims to engage young people through innovative sessions that explore the news through fictional videos streamed into classrooms. The immersive experience will happen live and use the creativity of journalists, teachers and actors to get students to actively participate in the news. This gives them the chance to build confidence, critical thinking and see how their opinions have impact outside of the classroom. 
The Peter Sowerby Foundation has had a transformational impact on our charity. It is one of the most important supporters we have ever had. [It has] enabled us to develop what has become our core programme, the Burnet News Club. That has now achieved national scale and reaches 2,000 young people every week. Burnet News Club students make 150% more progress than their peers in essential skills like reasoning ability. We work with disadvantaged and marginalised young people, and the knowledge and skills that we help them to build make a real difference to their lives and opportunities.
The Economist Educational Foundation